This store requires javascript to be enabled for some features to work correctly.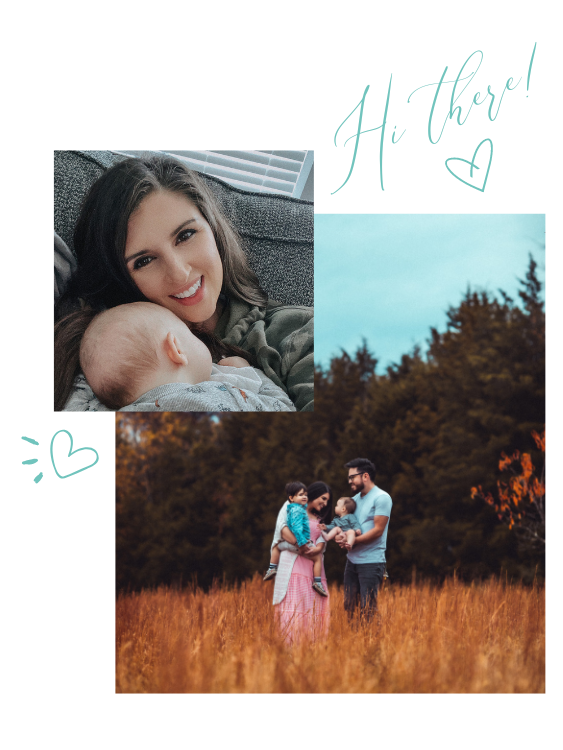 OUR STORY
Hi, I'm Cait!


I'm a mama of two little boys, one baby girl in heaven, and a fur baby (pug) Mochi. My husband Joel and I have been married 10 years and live in Franklin, TN which is a quaint small-ish town just south of Nashville.


If you're a mama reading this, I'm sure you already know - motherhood is not for the faint of heart. It opened a whole new world of emotions I've never experienced before in my life. It's the highest highs and the lowest lows, sometimes all at the same time. There's almost a bittersweetness to motherhood; we are mourning the fact that they're growing so fast while trying to soak up as much of this sweet time as we can before it fades into memories. The love we have for our children is truly a sacred love. I believe it reflects the love that God has for us.


My husband and I struggled with infertility and tragically lost our first baby. It was the most devastating chapter in my life. I have such a heart for loss mamas, which is why I am committed to donating a portion of all profits to Gathering Hope, an organization that provides resources, support, and community to mamas who have suffered infant loss and miscarriage. That kind of grief is like none other and I want this "company" to be way more than that. I pray it will be a community of mamas supporting and lifting each other up through the highs and lows of motherhood! I had pretty severe PPD after my second little guy was born and to be honest it wrecked me. Thankfully, I was able to find help. If you're going through a rough chapter or PPD, I want you to know that you are not alone and help is out there.
Milk Couture Co. is for all mamas: whether you breastfed, formula fed, pumped, have a baby on earth or in heaven. You deserve a beautiful piece of your journey to cherish forever. It would be my absolute honor and joy to preserve your most sacred moments in time by crafting a gorgeous, unique piece of heirloom jewelry for you!
I can't wait to get to know you and hear your story soon!
The Meaning of The Grace Ring
The Grace ring was named after our baby girl in heaven, Grace Estelle. We prayed and asked God to give us a name for our baby who passed, and that night my husband had a dream that her name was Grace. This ring is a tribute to her and a reminder of the beautiful reunion we will have with our babies in heaven one day.